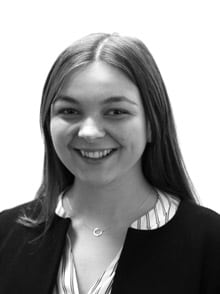 Kate joins TMS as a Support Consultant, working with many of our Victorian based clients and projects, as well as providing support for our national program of work.
Kate is currently completing a Bachelor of Commerce at the University of Melbourne, majoring in Finance and Marketing. She is interested in helping organisations achieve success by bringing out the best in their people. Specifically, she has an interest in ensuring organisations are successful in implementing change and building effective teams.
Kate developed her interest in consulting through her role on the Organising Committee for the 2017 BCOM Case Competition at the University of Melbourne, where she led the development of a digital marketing strategy to engage students.
Kate was drawn to TMS for its friendly team environment, breadth of projects and exposure to a range of clients. She is looking forward to learning about the diverse consulting practices offered by TMS and working with TMS' valued clients.
We look forward to working with Kate as a valued member of our team and to expand her knowledge and skills.